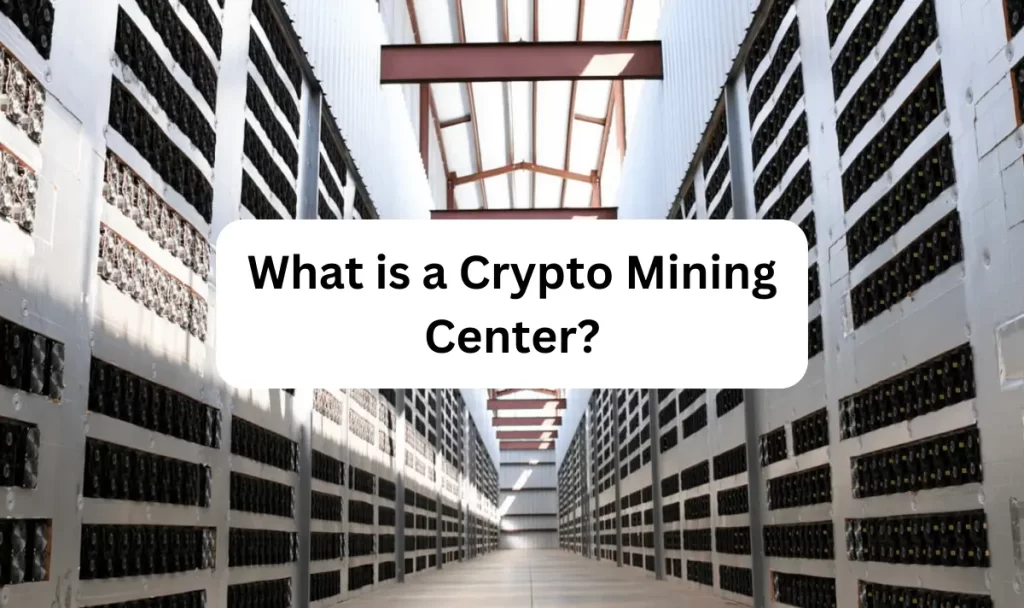 Introduction
As an enthusiastic miner, I've delved into the intricacies of crypto mining centers firsthand. A crypto mining center is a specialized facility where powerful computer systems work tirelessly to solve complex mathematical puzzles and validate transactions on the blockchain. These centers play a vital role in the digital currency ecosystem.
Further reading suggestion for you: Which Crypto Platform and Apps has the Lowest Fees
Content
Understanding Crypto Mining Centers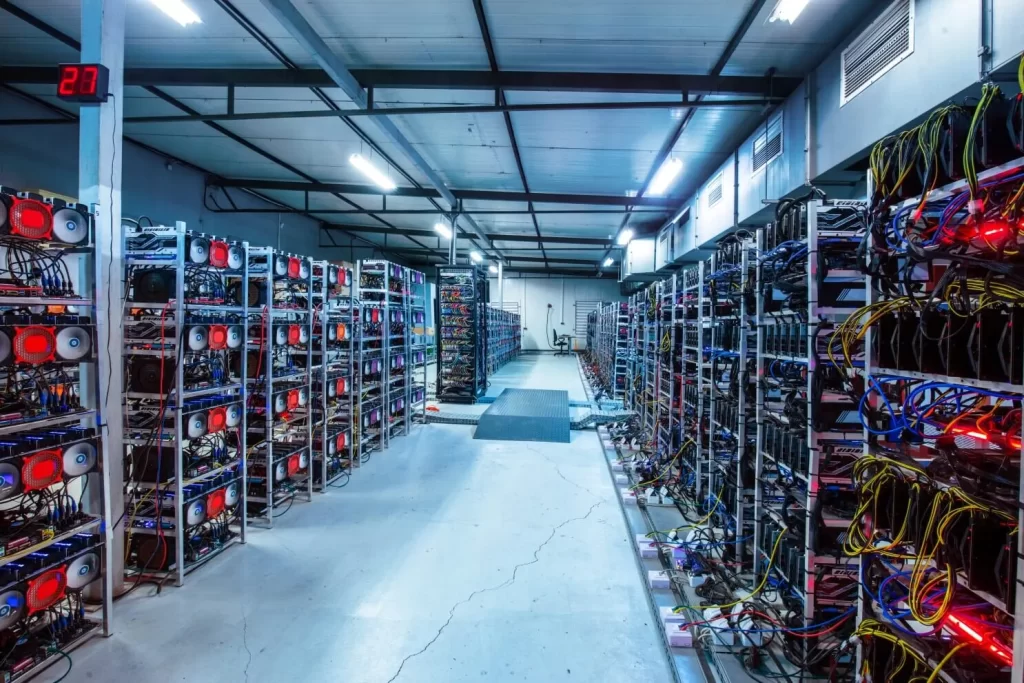 As an avid cryptocurrency enthusiast, I have always been fascinated by the inner workings of crypto mining centers. These centers play a vital role in validating and securing blockchain transactions, making them an essential part of the digital currency landscape.
A crypto mining center, also known as a mining farm, is a specialized facility designed to carry out the complex computations required for cryptocurrency mining. These centers house powerful computer systems known as mining rigs, which solve mathematical puzzles to verify transactions on the blockchain.
Operations of Crypto Mining Centers
To ensure efficient mining operations, crypto mining centers are equipped with high-performance hardware such as ASIC (Application-Specific Integrated Circuit) miners or GPUs (Graphics Processing Units). These rigs are connected to the internet and work in unison to mine cryptocurrencies.
Power Consumption and Energy Considerations
Mining centers consume a significant amount of electricity due to the computational power required for mining. Consequently, these facilities are often located in regions with low energy costs or utilize renewable energy sources to mitigate environmental impact.
Cooling Systems and Heat Management
Mining rigs generate substantial heat, requiring effective cooling systems to prevent overheating. Sophisticated cooling mechanisms, including liquid or specialized ventilation systems, are employed to maintain optimal operating temperatures.
Understanding crypto mining centers is essential to grasp the mechanics behind the validation and security of blockchain transactions. These centers leverage powerful hardware, manage energy consumption, and provide cost-effective mining solutions. By facilitating efficient mining operations, they contribute to the growth and stability of the cryptocurrency ecosystem.
Remember, staying updated with the latest trends and advancements in the crypto-mining industry is crucial to make informed decisions and exploring further opportunities in this exciting field.
Benefits of Crypto Mining Centers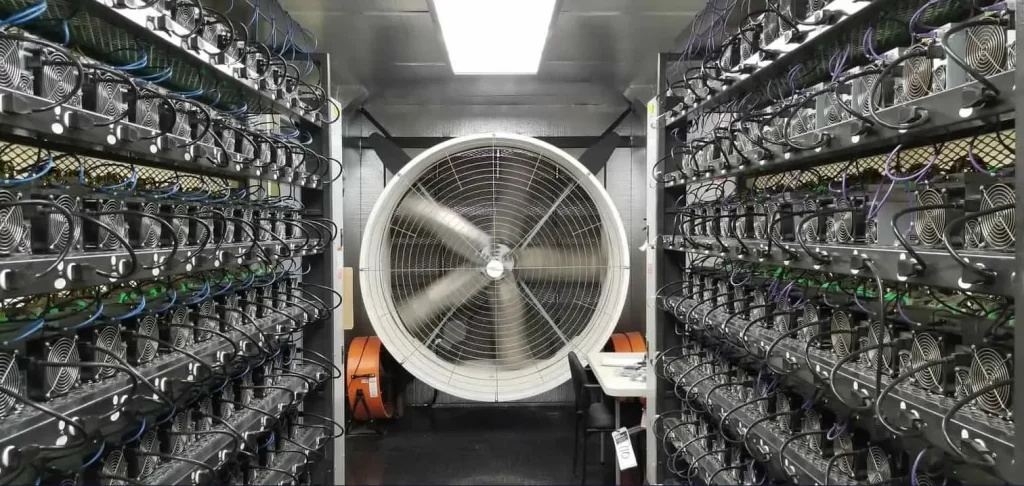 When it comes to crypto mining, the benefits offered by mining centers are worth exploring. As someone who has dived into the world of cryptocurrencies, I have personally experienced the advantages that mining centers bring.
1. Cost Efficiency and Economies of Scale
In my mining journey, I discovered that crypto mining centers enable cost-efficient operations. By consolidating a large number of mining rigs in one location, these centers take advantage of economies of scale. This means reduced expenses for equipment, maintenance, and energy consumption.
2. Enhanced Mining Performance
At the heart of mining centers lies their ability to enhance mining performance. With a multitude of mining rigs working in unison, the collective computing power becomes a force to be reckoned with. The higher the computational capacity, the greater the chances of successfully mining cryptocurrencies and reaping the rewards.
3. Stability and Reliability
When I started mining from home, I faced challenges related to power outages and internet connectivity. However, mining centers provide a stable and reliable environment for uninterrupted mining operations. They are equipped with backup power supplies and high-speed internet connections, ensuring minimal downtime and maximizing mining efficiency.
4. Professional Support and Maintenance
In my early mining days, I often struggled with troubleshooting technical issues on my own. Mining centers offer professional support and maintenance services, ensuring that mining rigs operate optimally. This relieves the burden of handling technical problems, allowing miners to focus on earning rewards.
5. Reduced Noise and Heat
Mining rigs generate noise and heat, which can be bothersome when mining at home. In mining centers, specialized cooling systems efficiently dissipate heat, maintaining optimal operating temperatures. Additionally, the noise generated by mining rigs is contained within the center's infrastructure, offering a quieter environment.
6. Access to Mining Opportunities
For individuals who need more resources to set up a personal mining operation, mining centers provide an opportunity to participate in the mining process. Some centers allow individuals to rent or lease mining rigs, enabling them to earn passive income from mining without the need for substantial investment.
The benefits of crypto mining centers are clear and compelling. From cost efficiency and enhanced mining performance to stability, professional support, and reduced noise and heat, these centers offer a convenient and profitable mining experience. Whether you are an experienced miner or just starting your crypto journey, exploring the advantages of mining centers can take your mining endeavors to new heights.
Types of Crypto Mining Centers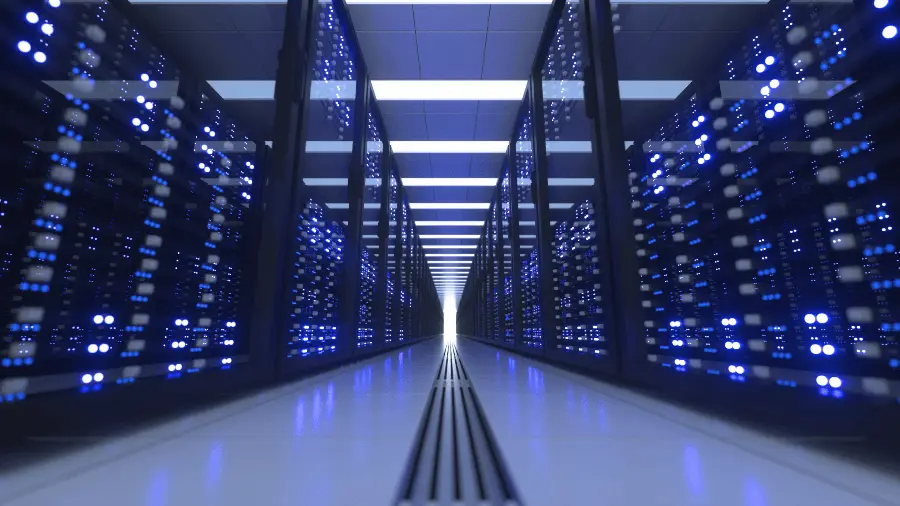 In my journey through the fascinating world of crypto mining, I have come across various types of mining centers. These centers are diverse in their setup and approach, each offering unique advantages to miners. Let's explore the different types of crypto mining centers and their distinguishing features.
1. Large-Scale Mining Farms and Data Centers
Large-scale mining farms and data centers take the spotlight when it comes to scale and magnitude. These centers house a massive number of mining rigs, creating a powerful network of computational resources. With rows upon rows of mining rigs, these facilities are designed to handle immense computing power, making them ideal for miners seeking high-performance mining operations.
2. Distributed Mining Networks
Distributed mining networks take a decentralized approach to mining. In this setup, individual miners contribute their computing power from various locations to a common mining pool. This collaborative effort enhances the chances of successfully mining cryptocurrencies and earning rewards. Distributed mining networks promote a sense of community and cooperation among miners.
3. Decentralized Setups
Decentralized mining centers aim to empower individual miners by providing them with the tools and infrastructure to mine from their locations. These setups allow miners to utilize their mining rigs while benefiting from shared resources such as mining software, monitoring tools, and support services. Decentralized setups offer flexibility and independence to miners, allowing them to mine at their convenience.
4. Cloud Mining Services
Cloud mining services have gained popularity in recent years. These services offer miners the ability to rent mining power and infrastructure from specialized providers remotely. With cloud mining, miners can access powerful mining equipment without the need for upfront investment in hardware. Cloud mining services handle maintenance, electricity costs, and other technical aspects, making it an attractive option for those looking for a hassle-free mining experience.
Recommended for you: How to get Started in Crypto
Understanding the various types of crypto mining centers is crucial for miners seeking the right environment to maximize their mining efforts. Whether it's the scale and power of large-scale mining farms, the collaborative nature of distributed networks, the independence of decentralized setups, or the convenience of cloud mining services, each type offers distinct advantages. By exploring these options, miners can find the setup that aligns with their goals, resources, and preferences.
Conclusion
Crypto mining centers are the beating heart of the digital currency revolution. As I've explored the depths of this fascinating world, I've come to appreciate the crucial role these centers play in validating transactions and securing the blockchain. They bring together powerful mining rigs, advanced infrastructure, and dedicated teams to ensure the smooth operation of the mining process. By harnessing the collective computational power, these centers contribute to the growth and stability of cryptocurrencies. So, whether you're a miner or simply curious about the technology, understanding crypto mining centers is key to unraveling the mysteries of the digital realm.
Why is overheating a common issue in crypto mining centers?
Crypto mining rigs generate a significant amount of heat during the mining process due to their intensive computational work. To address this, mining centers employ advanced cooling systems such as liquid cooling or specialized ventilation to maintain optimal temperatures and prevent overheating.
What can cause power outages in crypto mining centers?
Power outages can occur in mining centers due to various factors, including grid failures, electrical system issues, or natural disasters. Mining centers often have backup power solutions, such as generators or uninterruptible power supply (UPS) systems, to ensure uninterrupted mining operations during such events.
How do mining centers handle internet connectivity issues?
Stable internet connectivity is crucial for mining centers to communicate with the blockchain network and validate transactions. They employ redundant internet connections from multiple service providers and network monitoring tools to detect and address any connectivity issues promptly, minimizing downtime and maximizing mining efficiency.
What steps are taken to protect mining centers from cybersecurity threats?
Mining centers implement robust cybersecurity measures to protect their infrastructure and mining operations. These measures include using firewalls, intrusion detection systems, encryption protocols, and regular security audits. Additionally, strict access control and authentication protocols are implemented to prevent unauthorized access to sensitive mining resources.
How are hardware failures and maintenance handled in mining centers?
Mining centers have dedicated teams responsible for monitoring and maintaining the hardware infrastructure. Regular maintenance schedules are followed to ensure optimal performance and minimize the risk of hardware failures. In the event of a hardware failure, immediate troubleshooting and replacement processes are in place to minimize downtime and maintain the efficiency of mining operations.