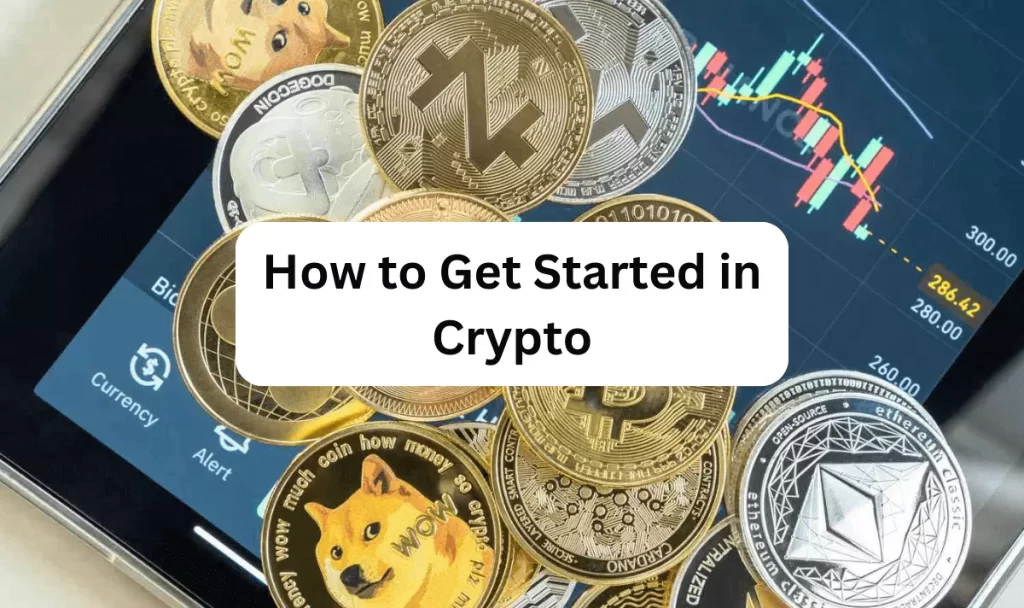 Introduction
Getting started in crypto can be an exciting and rewarding journey. As someone who has delved into the world of cryptocurrencies, I understand the initial challenges and questions that arise. But fear not! I'm here to guide you through the process step-by-step. From understanding the basics of cryptocurrency and blockchain technology to selecting the right cryptocurrency and setting up a secure wallet, I'll provide you with the knowledge and tools necessary to embark on your crypto adventure. So, let's dive in and unlock the possibilities of this digital revolution together!
Content
Choosing the Right Cryptocurrency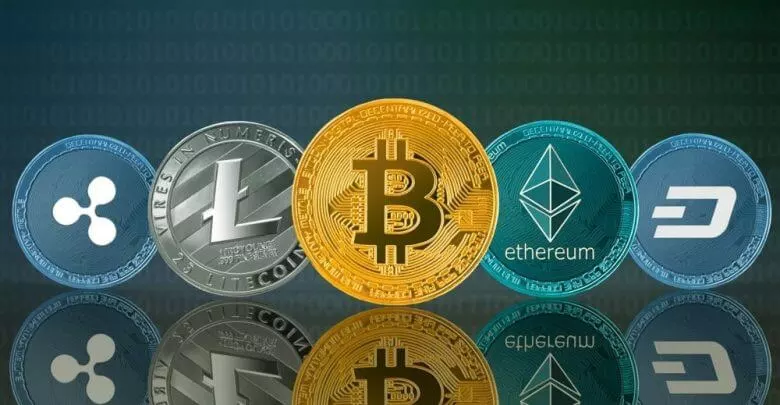 I'm here to guide you through the process and help you make informed decisions. We'll explore the different factors to consider when selecting a cryptocurrency and highlight popular options.
Types of Cryptocurrencies
Cryptocurrencies come in various types, each with its unique features and potential. Let's take a closer look at a few popular options:
Bitcoin (BTC): As the pioneer of cryptocurrencies, Bitcoin remains the most well-known and widely adopted. It operates on a decentralized network and serves as a digital store of value and a medium of exchange.
Ethereum (ETH): Ethereum stands out for its smart contract capabilities, allowing developers to build decentralized applications (DApps) on its blockchain. Its native cryptocurrency is Ether, which fuels transactions on the network.
Ripple (XRP): Ripple is a digital payment protocol designed for fast and low-cost cross-border transactions. It aims to facilitate the seamless transfer of money between financial institutions.
Litecoin (LTC): Created as a "lite" version of Bitcoin, Litecoin boasts faster transaction confirmation times and a different hashing algorithm. It is often seen as a complementary option to Bitcoin.
Factors to Consider
When selecting a cryptocurrency, it's crucial to take into account several factors to align with your investment goals and risk tolerance:
Purpose and Use Case: Understand the purpose and utility of a cryptocurrency. Is it designed for peer-to-peer transactions, smart contracts, or something else? Consider if its intended use aligns with your needs.
Market Capitalization: The market capitalization indicates the total value of a cryptocurrency in circulation. A higher market cap generally signifies a more established and stable project.
Development Team: Research the team behind the cryptocurrency. Look for experienced developers and a strong community that supports the project's growth and innovation.
Adoption and Liquidity: Consider the level of adoption and liquidity of a cryptocurrency. Higher adoption means it's more widely accepted, making it easier to buy, sell, and trade.
Popular Cryptocurrency Exchanges
To start buying and selling cryptocurrencies, you'll need a reliable exchange platform. Here are a few reputable options:
Coinbase: Known for its user-friendly interface, Coinbase offers a wide selection of cryptocurrencies and supports fiat-to-crypto transactions.
Binance: As one of the largest cryptocurrency exchanges globally, Binance provides a broad range of cryptocurrencies and advanced trading features for experienced users.
Kraken: Kraken is a well-established exchange that offers a secure trading environment, advanced charting tools, and a variety of crypto assets.
Setting Up a Crypto Wallet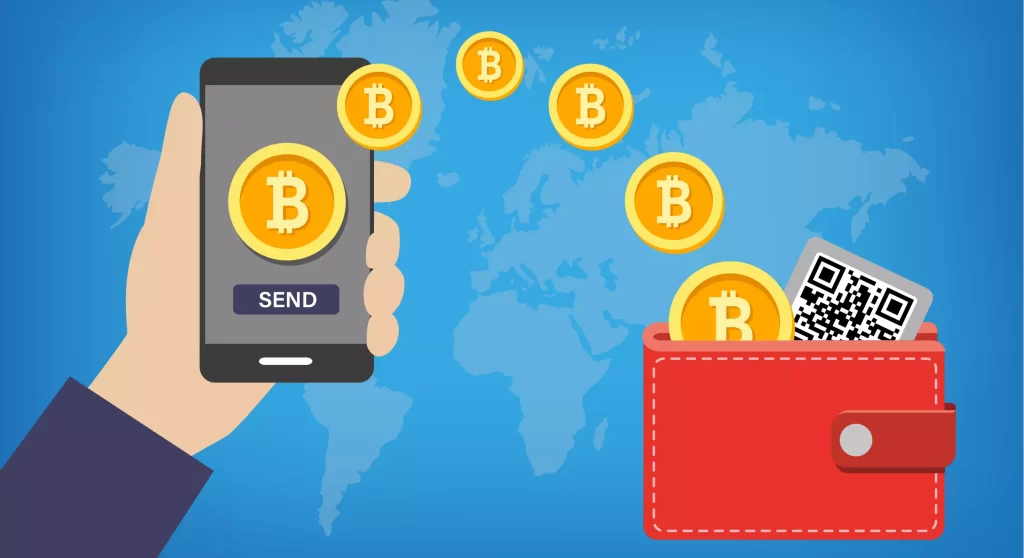 Setting up a crypto wallet is an essential step in your cryptocurrency journey. It's like having a digital safe where you can store and manage your digital assets securely. I'll guide you through setting up a crypto wallet, ensuring your funds are safe and easily accessible.
Introduction to Crypto Wallets
A crypto wallet is a software or hardware device that allows you to store, send, and receive cryptocurrencies. It functions like a digital wallet, providing a secure way to manage your digital assets.
Types of Crypto Wallets
There are different types of crypto wallets available, each with its unique features and levels of security:
Software Wallets:
Desktop Wallets: Installed on your computer, they offer convenient access to your cryptocurrencies. Examples include Exodus and Electrum.
Mobile Wallets: These apps run on your smartphone, providing portability and easy access. Trust Wallet and Coinbase Wallet are popular options.
Online Wallets: Web-based wallets accessed through browsers. They offer accessibility but come with potential security risks. MyEtherWallet and MetaMask are widely used.
2. Hardware Wallets:
Hardware wallets are physical devices designed specifically for storing cryptocurrencies offline. They offer the highest level of security. Popular hardware wallets include Ledger Nano S and Trezor.
3. Paper Wallets:
A paper wallet involves printing out your public and private keys on paper and securely storing them. It's a cold storage option that keeps your funds offline. Services like BitAddress and WalletGenerator can generate paper wallets.
Step-by-Step Guide to Creating a Wallet
Here's a step-by-step process to create a software wallet using Trust Wallet as an example:
Download the Trust Wallet app from your device's app store.
Open the app and select "Create a New Wallet."
Read and agree to the terms and conditions.
Securely back up your recovery phrase (usually 12 or 24 words). This acts as a backup to restore your wallet if needed.
Verify your recovery phrase by entering the words in the correct order.
Set a strong password to protect your wallet.
Your wallet is now created! You can start receiving and storing cryptocurrencies.
Remember to keep your wallet's recovery phrase and password safe. Treat them like your digital keys to protect your funds.
Setting up a crypto wallet gives you control over your digital assets, ensuring you're the sole owner of your funds. It's a crucial step towards becoming an active participant in cryptocurrencies.
Storing and Managing Cryptocurrency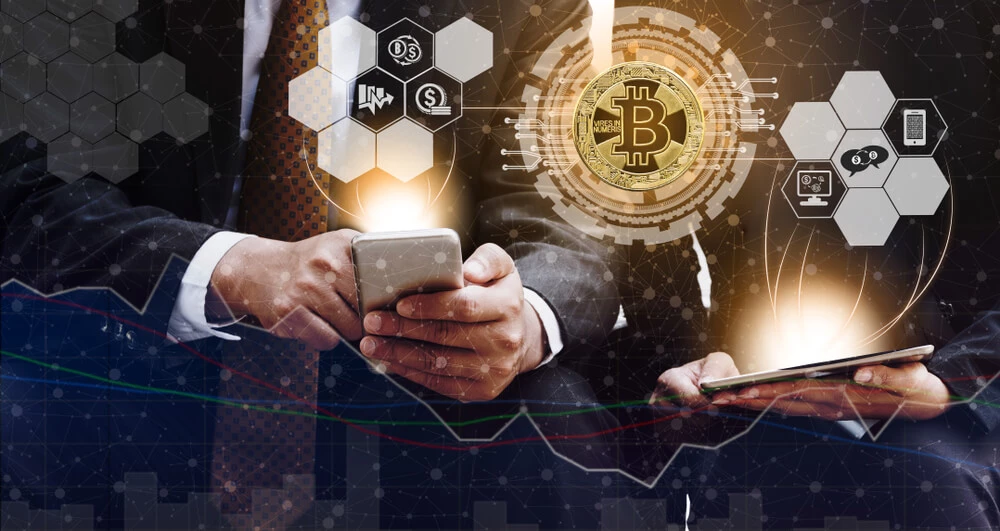 Storing and managing your cryptocurrency securely is vital to safeguard your digital assets. I'll share valuable insights on the best practices for storing and managing your cryptocurrency, ensuring peace of mind and protection against potential risks.
1. Importance of Proper Storage and Management
Properly storing and managing your cryptocurrency is crucial to prevent loss, theft, or unauthorized access. By implementing the right strategies, you can ensure the safety and integrity of your digital assets.
2. Exploring Cold Storage Options
Cold storage refers to keeping your cryptocurrency offline, away from potential online threats. Here are a few popular cold storage options:
Hardware Wallets: A hardware wallet, like Ledger Nano S or Trezor, is a physical device that stores your private keys offline. It provides an added layer of security and protection against hacking attempts.
Paper Wallets: A paper wallet involves printing your private and public keys on paper and keeping them in a secure physical location. It offers offline storage and protection against online attacks.
3. Using Portfolio Trackers
Monitoring your cryptocurrency investments and their performance is essential. Portfolio trackers, such as CoinStats and Delta, help you keep track of your holdings, analyze trends, and stay updated with real-time market data.
4. Best Practices for Security
To enhance the security of your cryptocurrency, it's important to follow these best practices:
Strong Passwords: Create unique, complex passwords for your wallets and exchanges. Use a mix of upper and lowercase letters, numbers, and special characters. Avoid reusing passwords across different platforms.
Two-Factor Authentication (2FA): Enable 2FA wherever possible. This adds an extra layer of security by requiring a second verification step, such as a code sent to your mobile device.
Regular Software Updates: Keep your wallets, operating systems, and antivirus software up to date. Regular updates patch vulnerabilities and protect against potential threats.
5. Backing Up Your Wallets
Creating regular backups of your wallets is essential to ensure you can recover your funds if your device is lost, stolen, or damaged. Store your backups in multiple secure locations, such as encrypted external hard drives or cloud storage services.
6. Beware of Phishing and Scams
Be vigilant against phishing attempts and scams. Always double-check URLs, avoid clicking on suspicious links, and never share your private keys or recovery phrases with anyone.
By following these storage and management practices, you can confidently protect your cryptocurrency investments and enjoy the benefits of this digital financial revolution.
Remember, taking responsibility for your security is paramount in cryptocurrencies. Stay informed, stay cautious, and take proactive steps to safeguard your digital assets.
Conclusion
Embarking on your crypto journey can be both thrilling and rewarding. As I've shared my knowledge and experiences with you, I hope you feel more equipped to take those first steps. Remember, educate yourself about the basics, conduct thorough research, and always prioritize security when selecting cryptocurrencies and setting up wallets. Feel free to seek guidance from trusted sources and embrace the learning process. Whether you're looking to invest, explore blockchain technology, or participate in decentralized finance, crypto offers endless possibilities. So go forth, be curious, and embrace the exciting opportunities that await you in cryptocurrencies. Happy crypto adventuring!
How do I choose the right cryptocurrency exchange?
When selecting a cryptocurrency exchange, consider factors like security, reputation, available cryptocurrencies, fees, and user experience. Popular exchanges such as Coinbase, Binance, and Kraken are known for their reliability and diverse offerings.
What is a private key, and why is it important?
A private key is a unique alphanumeric code that allows you to securely access and manage your cryptocurrencies. It's crucial to keep your private key safe and confidential, as anyone with access to it can control your funds. Consider using hardware wallets for enhanced security.
What are gas fees in cryptocurrencies?
Gas fees are transaction fees associated with blockchain networks like Ethereum. They are paid to miners to process transactions. They can vary based on network congestion and complexity. Ensure you understand the gas fees associated with your transactions.
How do I store cryptocurrencies offline?
Offline storage, also known as cold storage, involves keeping your cryptocurrencies offline to protect them from online threats. Hardware wallets, such as Ledger and Trezor, are popular options for secure offline storage. Paper wallets are another offline storage method involving printing your private keys on paper.
What is a blockchain, and how does it work?
A blockchain is a decentralized and transparent digital ledger that records transactions across multiple computers (nodes) in a network. It ensures immutability, security, and trust through cryptographic algorithms. Each block contains a list of verified transactions, and once added, they become a permanent part of the blockchain.